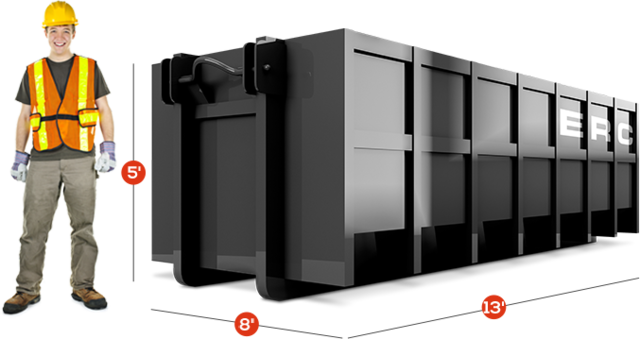 Size: 16'L x 8'W x 4'H
Days: Up to 7 Days
Rent Time Extension: $15/day
Ton(s): 2.5 included
Extra Weight: $100/ton
Description
Capacity:
15 cubic yards, roughly equivalent to 4-5 pickup truck loads
Suitable For:
Medium-sized home renovations
Estate cleanouts
Landscaping projects
Small to medium commercial construction
Office cleanouts
Minor demolition debris
How It Works:
Order: Simply give us a call or book online.
Schedule: Choose a delivery and pickup date that works for you.
Load: Fill the dumpster within the rental period.
Pick-up: We haul away the dumpster and responsibly dispose of your waste.
Safety Precautions:
Refrain from overloading the dumpster beyond the fill line.
Hazardous or prohibited items are not permitted.
Ensure the safety of children and pets by keeping them at a distance.